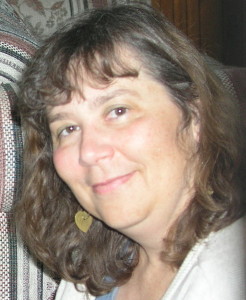 Hi!  I'm really glad you're here.  If you are unhappy, stressed out, are worried about your teenager, find yourself withdrawing or acting out,  you've found the right place.
If you have difficult emotions such as feeling sad, depressed, frustrated, angry or anxious, or if you have mood swings, you deserve to feel better.
If you are dealing with difficult people at home or work, I would like to help you improve those relationships.  If you need support through a stressful time in your life, I would feel honored to assist you.
I'm Julie Machado, MFT, a licensed Marriage & Family Therapist.  I work with clients who want to get their lives back on track, feel better, improve relationships, navigate difficult life transitions, and deal better with the people around them. I see adults and teens in individual, couple or family therapy.
Whether you have serious issues or "normal life problems", I would like to help you learn to be happier, take care of yourself, be more productive, have healthier relationships, and find more satisfaction in your life.  Life can be difficult, and you deserve support!
I believe in working together with you to determine the path most likely to lead to improvement in your life.  I respect your knowledge and experience, and use my combinations of skills to enhance progress toward your goals.
Call me now: 510-581-7850!